Md. A. Salam Sikder
Chairman, CCBL
Mr. Md. A. Salam Sikder started his professional career as a lecturer at Pirojpur College in 1979 and there he continued his profession up to mid of 1981 and in the later part of 1981 he enrolled his name as an Advocate in Pirojpur District BAR where he continued his legal practice till 1983. Thereafter he joined in the Judicial Service of Bangladesh under the Ministry of Law Justice and Parliamentary Affairs and he served in different stations in different capacities and finally retired from Barisal as Senior District & sessions judge.
After retirement from Judicial service, he was appointed as Commissioner of the Securities and Exchange Commission (SEC). There he performed his duties for consecutive two-term by seven years.
Mr. Md. A. Salam Sikder went to India when Independence was declared where he obtained Rural Guerilla arms training in the Chakulia training Centre of Bihar. He took delivery of Arms and ammunitions from India and under his Leadership 150 freedom fighters entered into Bangladesh and he fought directly with the Pak army in sector No. 9 during the liberation war of Bangladesh.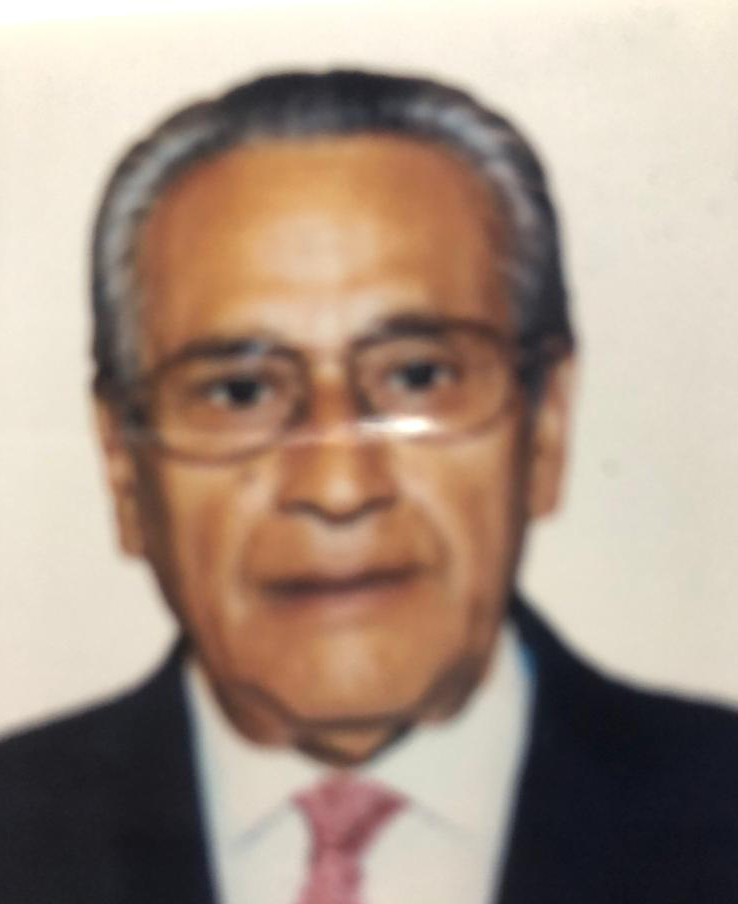 Mohammed Habibus Samad, FCA
MH Samad FCA, CTA was Managing Director & CEO of Central Depository Bangladesh Limited (CDBL). He joined at CDBL in November 2001 when it was a concept project for dematerialization of securities. He put together a management team, the required infrastructure and client base to successfully start a pilot depository operation by January 2004 which he nurtured and expanded with his team to a well-run viable institution throughout to the end of his service in November 2018.
National Housing Finance & Investments Limited, which is now a listed company, is another startup company that Mr. Samad nurtured into a viable institution in a 3 years stint as Managing Director from November 98 to October 2001.
Prior to that he worked abroad in the financial sector in Hong Kong, Kenya, Kuwait, UAE, UK, USA & Zambia.
Before going abroad, he worked as a Management Consultant with the consultancy farm of Rahman Rahman Huq, Chartered Accountants, from 1965 till 1971 undertaking assignments on Management Information Systems at entities such as Dhaka WASA, EPIDC, PIA, ADC, NSC, United Bank Computer Bureau etc.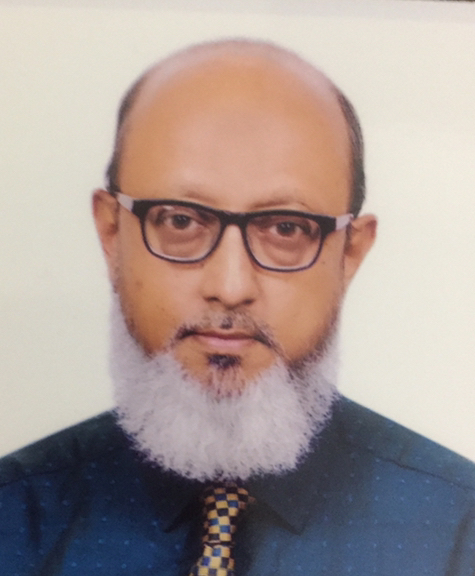 Mohammad Tajdiqul Islam, FCMA
Director, CCBL
Muhammad Tajdiqul Islam was born in Feni in 1957. Later, his family moved to Chittagong where he studied in Govt. Muslim High School and Government Commerce College.
He went on to secure first class first, both in B. Com. Honours and Masters of Commerce in Finance, University of Dhaka.
Tajdique is also a qualified Cost and Management Accountant (FCMA).
He worked for NOVARTIS (then called CIBA-GEIGY) and HOECHEST Bangladesh Ltd in Sr. Management positions before he left the country to work for Coca-Cola Bottling Company of Saudi Arabia as Regional Financial Controller. Eleven years later, he returned to Bangladesh and became Director of Finance and Administration of Sanofi-Aventis Bangladesh Limited.
He has travelled to many countries in Asia, Europe and Africa to participate in business meetings, seminars and training events.
Since retiring in 2016, he is busy with Management Consultancy and Advisory services to a few large corporate houses. Currently, his areas of activities are Strategic Management, Business Process Re-engineering, ERP Implementation, Standard Costing, Internal Control, Merger and Acquisitions, Business Operations Remodeling etc.
He is married and is blessed with a son and daughter.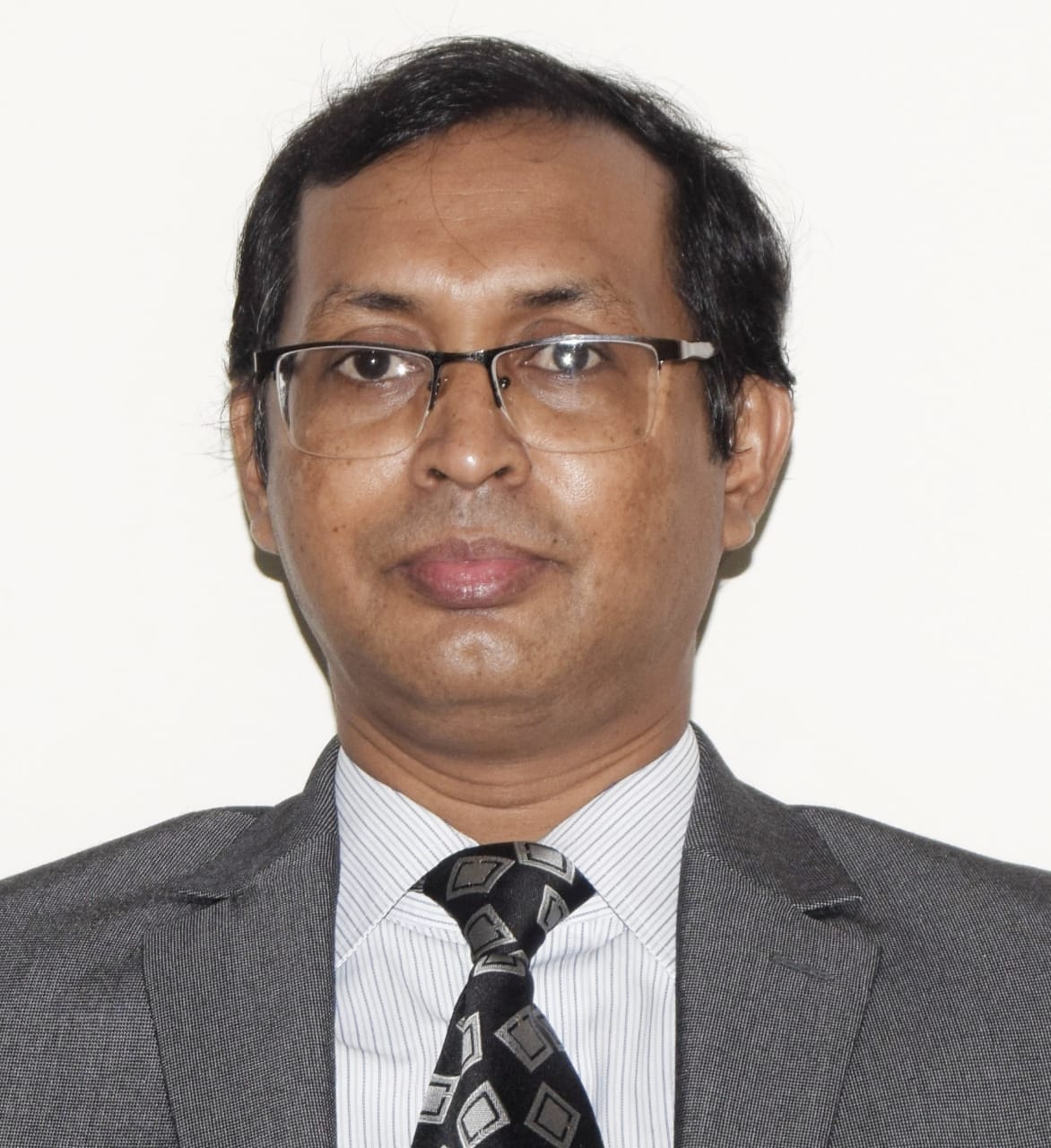 Md. Jamal Uddin, PhD, FCMA
Director, CCBL
Dr. Mohammed Jamal Uddin is a Professor in the Department of Finance, University of Chittagong. He did his B.Com. (Hons.) in Finance & Banking and M.Com. in Finance from Dhaka University in 1998 and 1999 respectively. He did his second Masters in E-Business Management in 2006 from International University of Japan (IUJ), Japan. Dr. Jamal earned his Ph.D. in Computer Science (ICT) in 2017 from the University of Milan-Bicocca (UNIMIB), Italy.
Prof. Jamal has a good number of publications covering capital market, e-governance, knowledge management, online lending, corporate social innovation, and SMEs to his credit in Bangladesh and abroad. He attended many conferences, seminars, workshops, and symposiums at home and abroad. Beside his teaching and research exposure, he served as a member of Chittagong University Teachers' Association Executive Committee-2019 and held a few other prestigious positions in the University.
Having 21 years of experience, Dr. Jamal has gained corporate experience working in his earlier career in financial sector and corporate industrial sector. Also, he is the founder of SME Helpline Bangladesh Ltd. (an SME Social Innovation for providing advisory services for business development and support services for capacity building to SMEs) established in 2009.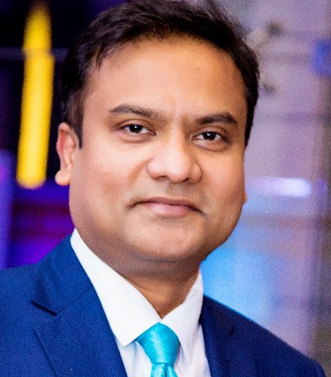 Mostafizur Rahaman Sohel, a serial technopreneur, has over 2 decades of experience in technology, finance and management as a software architect, consultant, mentor, and entrepreneur. He is involved in software business in different countries. During his extensive career, he played important role in the development, implementation, and commercialization of several products, like DreamApps ERP, ERM Anywhere, Core Integrated Business Systems etc. Currently, he is working on several multi-tenanted hosted SAAS initiatives, Data Analytics, Business Intelligence and IOT technology.
Mr. Sohel is one of the pioneers of Bangladesh ICT industry who has made Enterprise Resource solutions popular in the country. He has kept himself engaged in the continuous development of the ICT industry and eco system. He has been a key contributor in GRP, the first ever E-Government ERP Project initiated by Government of Bangladesh.
Mr. Sohel is very much active in international ICT circuit to represent Bangladesh and has been playing a significant role for ICT Development. He is a board member of 'Business for eTrade Development' – the premier private sector voice for optimizing public policies and aid allocations for ecommerce development and fuelling cross-border ecommerce worldwide that was launched alongside the UNCTAD-led 'eTrade for All' initiative.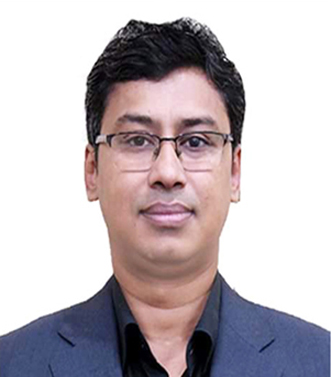 Professor Muhammad Asif Hossain
Professor Muhammad Asif Hossain Khan joined the University of Dhaka in March 2002 as a Lecturer in the Department of Computer Science and Engineering. He is a renowned educator in the field of Artificial Intelligence, Machine Learning, Natural Language Processing, Text Mining and Bangla Text Processing. Professor Khan has published over 35 research articles in reputed peer-reviewed journals and International Conferences. He received his PhD in Information Science and Technology from the University of Tokyo, Japan with Japanese Government's prestigious Monbukagakusho (MEXT: Embassy Recommended) Scholarship. He has given invited talks and presented his research findings across the globe including USA, Australia, Italy, Germany, France, Belgium, Luxemburg, Slovenia, China, Japan, Singapore and India. He has also been a Visiting Researcher in the Center for Spatial Information Science, University of Tokyo.
In his 18 years career with the University, he has assumed different administrative roles and has served in numerous academic and administrative committees of the University. Professor Khan has also served in various evaluation and recruitment committees of Bangladesh Bank, Bangladesh Election Commission, ICT Division of the Government of the People's Republic of Bangladesh, Ministry of Home Affairs, Ministry of Defense, Ministry of Fisheries and Livestock etc. He is the founding Director of the ICT Cell at the University of Dhaka.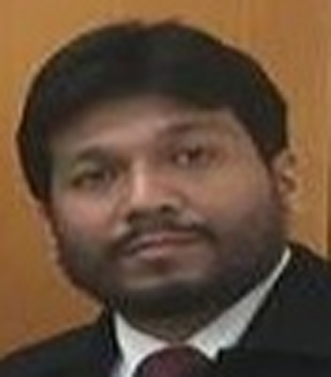 Dr. Mohammad Tareq
Director, CCBL
Dr. Mohammad Tareq is a Professor of Accounting & Information Systems at the University of Dhaka. He has worked for over a decade as a consultant in the areas of financial markets, mobile banking, small and medium enterprise development, project appraisal and implementation among others. He has worked as a consultant in projects undertaken by agencies including ILO, BGMEA, World Bank, FES (Germany), SME Foundation, Ministry of Labour and Employment of the People's Republic of Bangladesh, Ministry of Industries of the People's Republic of Bangladesh and Bangladesh Bank. He is an active researcher and has presented papers in conferences in the USA, UAE, Japan, Thailand, Azerbaijan among others. Two of his papers received best paper award, one from a conference in UAE and the other one from a conference held in Azerbaijan. His papers are published in reputed local and international journals e.g Pacific-Basin Finance Journal, Japanese Journal of Administrative Science, Japanese Psychological Research, International Journal of Accounting and Information Management among others. He has also written several book chapters which are published by famous international publishers like Springer International Publisher, Routledge (a British multinational publisher) and so on. He has served in numerous academic and corporate committees.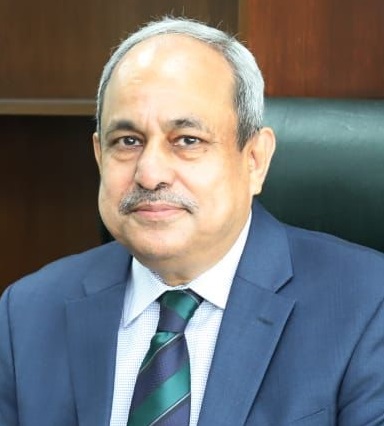 Farhad Ahmed
Managing Director & CEO, CCBL
Mr. Farhad Ahmed was an Executive Director of Bangladesh Securities and Exchange Commission (BSEC) prior to joining Central Counter Party Bangladesh Limited (CCBL). He joined CCBL on January 3, 2021 as its first Managing Director and Chief Executive Officer after his retirement from BSEC.
At BSEC, Mr. Ahmed worked as a Departmental Head in Surveillance, Research & Development, Management Information Systems, Supervision & Regulations of Markets and Issuer Companies, Capital Issue, Enforcement, Central Depository System, Law, Administration & Finance, International Affairs and Supervision & Regulation of Intermediaries departments.
From BSEC side he was associated with the Central Depository project from its inception upto commercial operation. During his tenure as departmental head of capital Issues department, Grameen Phone took listing in both Dhaka Stock Exchange (DSE) and Chittagong Stock Exchange (CSE) after its initial public offer. He was also involved in Demutualization of stock exchanges, approval process of strategic investment of DSE and signing of IOSCO Multilateral Memorandum of Understanding (MMoU) as head of different committees created by BSEC for these purposes.
During 2015- 2017 he worked as an Enforcement and Cooperation Advisor of International Organization of Securities Commissions (IOSCO) in Madrid, Spain.
He was a part-time faculty member of American International University of Bangladesh (AIUB) in its MBA Program during 2007 – 2014.
After obtaining   graduation and post-graduation from Department of Finance, University of Dhaka, he started his carrier with a private sector insurance company.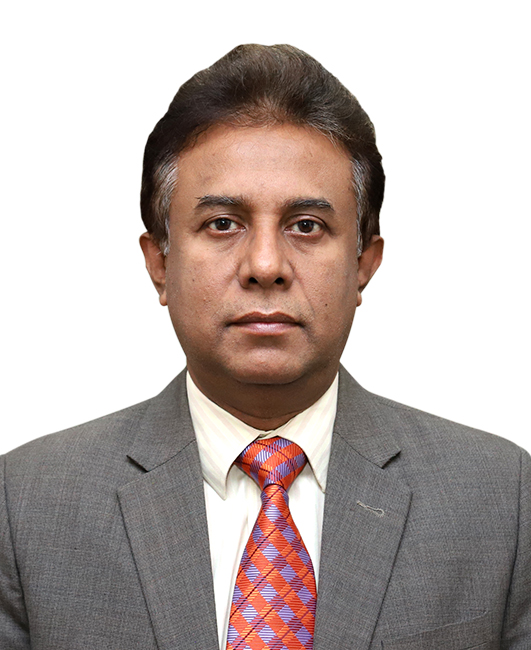 PROFESSOR DR. A. K. M. Masud
Dr. A. K. M. Masud is a Professor in the Department of Industrial and Production Engineering (IPE), Bangladesh University of Engineering and Technology (BUET). He is an ex-cadet of Sylhet Cadet College. He obtained B. Sc. in Mechanical Engineering in1993 from BUET, M. Engineering (Mechanical) in 1997 and PhD. in 2000 from Mie University, Japan.
His great interest in research works led him to research on Composite materials and its properties and presently he is engaged with Nano composite research based on Carbon Nano Tube (CNT). More than 45 publications of Professor Masud were published in highly reputed international journals and conference proceedings.
In 1998, Professor Masud was awarded "Young Researcher Award" as an excellent researcher on composite material from Asian-Australian Association for Composite Material. He also served as Research Professor at University of Jeddah, KSA in 2015-2016.
Honorable President of the Peoples' Republic of Bangladesh has nominated Professor Masud as Syndicate member of Bangabandhu Sheikh Mujibur Rahman Aviation and Aerospace University (BSMRAAU) in 2019 and nominated as expert member of Teacher Selection Board of IPE department of Jessore University of Science and Technology (JUST) in 2020. He has served as Registrar, Head of the Department of Industrial and Production Engineering, Director of Institute of Quality Assurance Cell (IQAC) and Assistant Provost of a residential hall in BUET. Currently he is an elected member of Executive Committee of BUET Teachers' Association and Federation of Bangladesh University Teachers' Association. Dr. Masud served as the elected President of BUET Teachers' Association for two consecutive terms in 2018 & 2019, Vice President of BUET Alumni and Vice President of Federation of Bangladesh University Teachers' Association. He was also the member of Trustee Board of BUET Alumni. He is also a Life Fellow of the Institute of Engineers Bangladesh (IEB).
As member of different committees, Dr. Masud served various national organizations such as DUET, RUET, SUST, CUET, IUT, Bangladesh Institute of Management (BIM), Ministry of Defense, BSTI, Bangladesh Medical Research Council (BMRC), Ministry of Industries, NBR etc. He was chairman of committee for accreditation of different departments of SUST, AUST and MIST. He is also the expert member of Teachers selection board of DUET and IUT.
Nominated by BUET authority, Dr. Masud has been engaged in carrying out various types of consulting activities in the local industry sector including process improvement, feasibility study, productivity improvement, TPM, maintenance management, waste management, health & safety and complaisance issues etc. He has also engagement in several training programs for the professionals from different organizations in Bangladesh.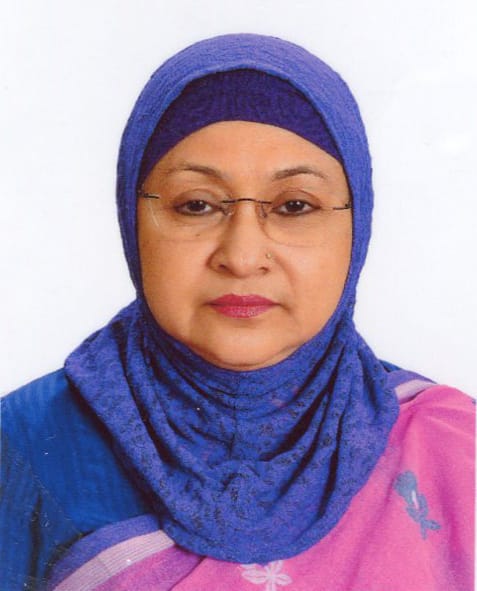 Salma Nasreen is a former Additional Secretary of Bangladesh Civil Service (Administration). She worked more than 33 years in Civil Service including Bangladesh Tariff Commission, Bangladesh Biman Airlines, Better Business Forum and BIDA (earlier BOI) on deputation with excellent reputation. She worked in the Ministry of Education, Ministry of Home Affairs (twice), Ministry of Finance (thrice), Economic Relation Division (ERD), Ministry of Fisheries and livestock.
Salma Nasreen was born in Jhalakathi district in the year 1960. She received honours and Master's in economics from Dhaka University. She completed her MSc in Macro Economic Policy & Planning in Developing countries from the University of Bradford in UK in 1996 and got another Master's in Security Studies from Bangladesh University of Professionals in 2012. She is a life Member of Bangladesh Economic Association and Bangladesh Administrative Service Association.
She has multidimensional characteristics. She is a lyricist, writer of series of publications on various topics published in the Daily newspapers and periodicals. She became enlisted lyricist of Bangladesh Betar in 1995 and Bangladesh Television in 1997. She participated in various conferences, seminars, workshops in USA, Japan, Australia, Singapore, Malaysia, UK, Iran, France, South Korea, Vietnam, Myanmar, Serbia, Sri Lanka, Belgium, Netherland, Germany, India and Armenia.
She made a research paper on Trade Reform in Bangladesh while studying in the University of Bradford and wrote articles on Women Empowerment (in the Daily Ittefaq), Skill and Development (in the Daily Prothom Alo) and Universal Primary Education (in Bangladesh Development Studies Journal). She wrote two books of Lyrics named "Madhobi Rat Shesh hoey Elo" and "Sritir Bohota Nodi" published in Ekushey Book Fairs. All her lyrics (songs) were composed by Sheikh Sadi Khan who is the Chief Music Producer of Bangladesh Betar.
She had the exposure to extra – curricular activities like working as presenter in the external service of Bangladesh Betar in title as "Voice of Islam". She was instrumental in the establishment of a Women's College in Nalchity Upozilla Shodor under the financial patronization of her close relatives. She was awarded as the first Woman Additional Secretary in the District of Jalakati. As a socially sensitive and conscious civil servant she always took interest in social mobilization in the field of women empowerment, community development, poverty alleviation, crime control, prevention and alleviation of other maladies as well. Wishing her all the best.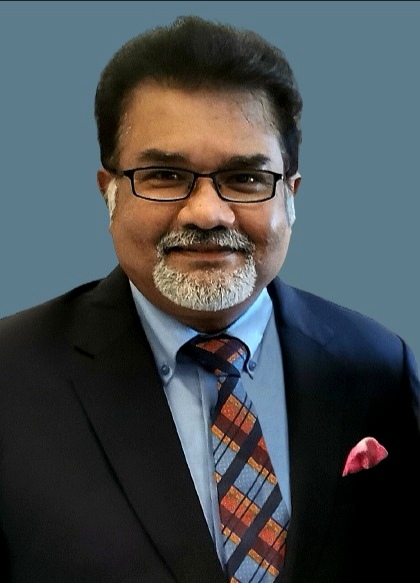 Asif Ibrahim was born in Dhaka, Bangladesh in the year 1965. He received his formal education from the University of Delhi (India) and the University of North Texas (USA). Mr. Ibrahim is the Vice Chairman of Newage Group of Industries, a business house involved mainly in manufacturing and exporting ready -made garments, textiles and plastic products. The Ministry of Commerce of the Government of Bangladesh awarded him the Commercially Important Person (CIP) status in the year 2007, 2012 and 2014 for his contribution in national export.
Mr. Asif Ibrahim is the former President (2011-2012) of Dhaka Chamber of Commerce and Industry (DCCI), the largest SME Trade Body of Bangladesh. He is the Former Founder Chairman (2012-2015) of Business Initiative Leading Development (BUILD), a Public Private Dialogue platform to expedite the policy reforms to enable private sector led economic growth of Bangladesh. Mr. Ibrahim served as a board member of Federation of Bangladesh Chamber of Commerce and Industry (2012-2015) and was the Chairman of the Privatization Standing Committee of FBCCI.
Mr. Ibrahim is a Director of Bangladesh Garments Manufactures and Exporters Association (BGMEA) and Bangladesh Thai Chamber of Commerce and Industry (BTCCI). Mr. Ibrahim is a member of UNESCAP Sustainable Business Network (ESBN) and is the Chairman of the UNESCAP Sustainable Business Network Taskforce on Disaster and Climate Risk Reduction.
He was also a member of the Executive Committee of Bangladesh Employers' Federation (BEF) and a Director of Bangladesh Philippines Chamber of Commerce and Industry (BPCCI)). He has previously been in the Board of France Bangladesh Chamber of Commerce and Industry (CCIFB).
Mr. Ibrahim is a member of the Board of Advisers for BRAC Business School (BBS) under BRAC University. He is also a Core Committee member of the Eminent Citizen's platform to implement the Sustainable Development Goals (SDGs) in Bangladesh.
He was also the President (2016-2018) of Bangladesh Professional Golfers' Association (BPGA).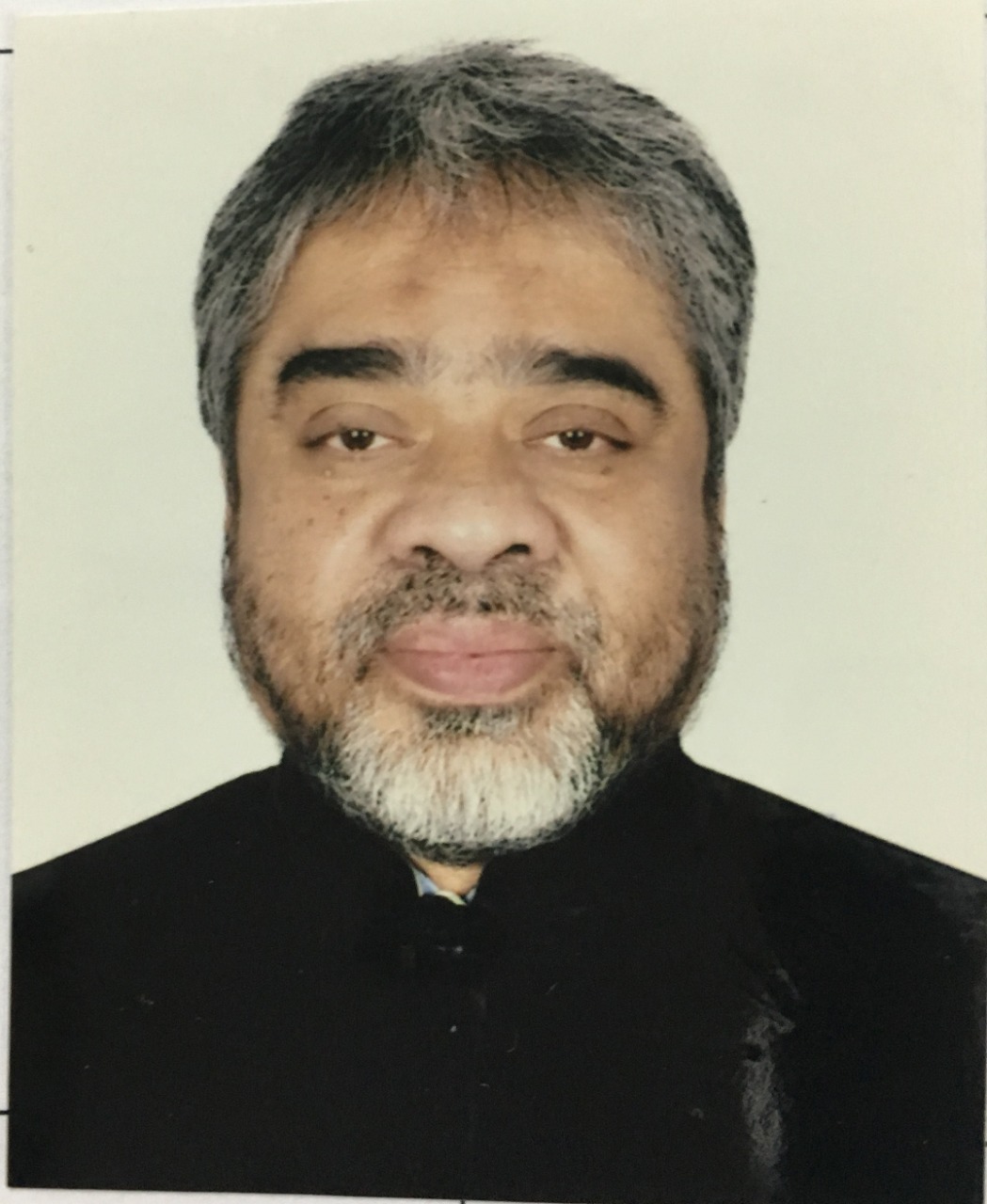 Founding Director – EXIM Bank Ltd
Director – IDCOL
Director – IIFC
Director – CCBL
Vice Chairman – Central Depository Bangladesh Ltd. (CDBL)
Vice Chairman – Islamic Banks Consultative Forum
Advisor – Japan-Bangladesh Hospital
Advisor – Abdul Monem Group of Companies.
Independent Director – Sonali Paper & Board Mills Ltd.
Research Secretary – Bangladesh Association of Banks (BAB)
Board of Governor – Anwar Khan Medical Collage and Hospital
President – Bangladesh Handball Federation
Vice President – Bangladesh Olympic (NOC)
Chief Executive – AL Nur Corporation
Vice Chairman -NATTAB
Vice President – Anjuman,Mofidul Islam
Secretary General – Gulshan Central Mosque & Eidgah Society
Founder Advisor – Sunlife Insurance and Ltd.
Advisor – Eastern Cement Limited
Bangladesh Awami League
Member of central secretariat in Central Committee (1992-2002)
National Student League – President of Central Committee (1986)
National Jubo League – President of Central Committee (1990)
Founder Executive Committee Member – Bangabandhu Museum, Dhanmondi (1994-2002)
Founder Director – FBCCI (2008-12) and SAARC Chamber and Commerce(2010-12)
Chief of Bangladesh Mission to London Olympic, 2012″ and Delhi Commonwealth Games, 2010
Lifetime Member
Bangladesh Supreme Court Bar
Private University Association
South Asian Foundation
Kurmitola Golf Club
Commonwealth Society
Bangladesh Peace Council
Al-Noon Foundation
Dhaka Club
BIRDEM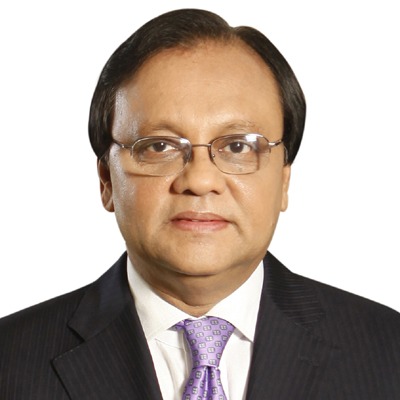 Anisuddin Ahmed Khan (Anis A. Khan) is a distinguished banker and financial professional of Bangladesh. In addition to his involvement with Central Counterparty Bangladesh Limited (CCBL), he serves as an Independent Director of Summit Power Limited and a number of its group of companies.  He is a Director of ACI Limited, ACI Motors Limited and W&W Grains. He is an Independent Director of Trust Bank Limited, Summit Alliance Port Limited (SAPL) and Ananta Apparels Limited.
Khan serves as Vice Chairman of Aspen Capital Solutions LLC, New York, USA. He is Advisor to the Board of Tyser Risk Management Bangladesh Limited (TRMBL), a subsidiary of Tysers UK. He is a member of the Global Advisory Board of 360tf Trade, an international fin-tech company operating in the trade finance space.
Khan is a guest faculty at the Institute of Business Administration, University of Dhaka and also serves as an Adjunct Professor at the School of Business & Entrepreneurship of  Independent University Bangladesh (IUB).
A Fellow of the Institute of Bankers Bangladesh (IBB), he has had 40 years of experience and training in banking and related fields. Khan, after serving Standard Chartered Bank (SCB) and its predecessor banks for 21 years, went on to head IDLC Finance Limited, the country's largest (non-banking) financial institution as its CEO & Managing Director. Later, he joined Mutual Trust Bank Limited (MTB) in 2009 as the Managing Director & CEO, and retired in 2019 having served for nearly eleven years in that role.   
He serves as Chairman of Valor of Bangladesh, Director of MCCI Dhaka, Trustee Board Member of the British Business Group in Bangladesh (BBG) and Senior Vice President of the Bangladesh Cancer Aid Trust (BANCAT). 
Khan has LL.B. (Honors) and LL.M. (First Class First) degrees, a Diploma in French (First Class) from the University of Dhaka and a Post Graduate Diploma in Personnel Management. He also qualified in the BCS (1982) Examination conducted by the Bangladesh Public Service Commission. He has attended training courses on leadership, corporate governance and strategic management at the University of Cambridge, UK, INSEAD, France, University of California, Berkeley, USA and at the London School of Economics, UK.